Skip to main content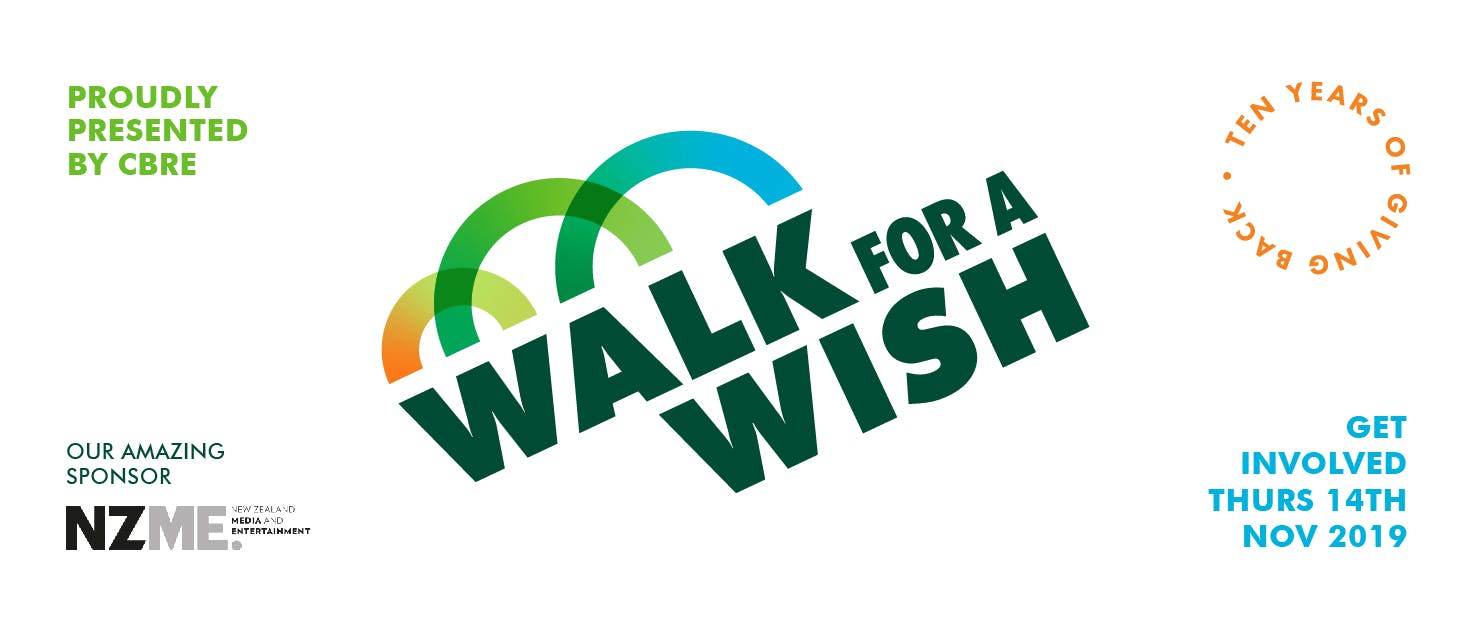 CBRE WALK FOR A WISH 2019
THURSDAY 14TH NOVEMBER 2019
Ten kilometres. One fundraising goal!
Dust off your trainers because our flagship charity event is fast approaching.
This year, our annual Walk for a Wish charity event is turning 10. And to celebrate, we have once again chosen to support Ronald McDonald House in what will be our biggest fundraising effort to date!
RMHC New Zealand supports families when their child is in a New Zealand hospital away from home. The Ronald McDonald House® and Ronald McDonald Family Room® programmes take care of the practical things in life so families can focus on their child staying in a hospital away from home. This helps to relieve stresses like paying for a place to sleep near the hospital, organising family meals and needing a friendly ear to listen on tough days.
With offices across the APAC region walking to raise funds for charitable organisations, our staff will be leveraging their networks, lacing up their walking shoes and joining us in making a difference. We thank our amazing sponsor, NZME., for supporting us these past four years and we thank you for playing your part in brightening the lives of seriously ill and hospitalised children and young people.
Thank you for playing your part in brightening the lives of seriously ill and hospitalised children and young people.
Ronald McDonald house
This year, the New Zealand business will be raising funds for Ronald McDonald House; an organisation that relieves some of the everyday stresses faced by families of seriously ill children.
Ronald McDonald House is a home away from home for families facing a challenging time. They've created a supportive environment that allows families to focus on their child's well-being while making their life a little easier.
How Do I Create A Team Page?
To create a Team, you must ensure you have your own fundraising page. If not, Register to Walk!
Visit your fundraising page and login by clicking the 'Login' button in the top right corner.
Once you are logged in, click on the 'Create a new team' link on the right hand side.
Give your team an awesome name, but make sure it matches the one in your registration!
After you click 'Create Team' you will land on the new Team page. You'll be able to add a Team profile picture and edit other options on the Team Page by clicking the 'Edit this Team Page' button on the right.